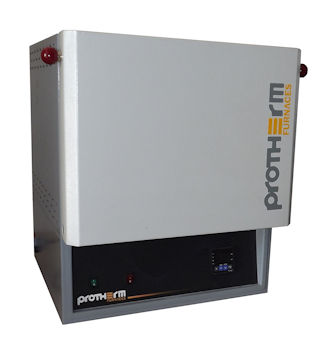 ECO series have been designed for professionals as an economical solution. With brick and fiber insulation elements, these models can be optimally used for your general procedures.

ECO series furnaces are designed to operate at 1100°C, all of which have front loading for easy operation and unique internal construction to maintain a cooler outer case.

Important advantage of the model is that change ıf the quartz glass protected element is very easy and economic.

Typical applications for the product is melting, thermal ageing, ceramics sintering, metal heat treatment, chemical decomposition and thermal shock testing.






System Features
Drop down lid
High-quality fiber material
High level temperature uniformity
Bottom protection, ceramic plates on the floor
Short heating times
Collar insulation by light weight insulation brick against wear, tear & base
Galvanized coating covered epoxy paint structure

Customized controller option
High quality heating elements ensuring a long service life
Quartz glass protected heating elements
Electrical protection
Designed for low external temperatures and high inner temperature stability
Easy replacement of heating elements
Intuitive controller user interface

Specifications
| | | | | | | | |
| --- | --- | --- | --- | --- | --- | --- | --- |
| Model | Maximum Temperature (°C) | Continuous Operating Temperature (°C) | Volume (L) | Inside Measurements (HxWxD) (cm) | Outside Measurements (HxWxD) (cm) | Power (kW) | Phase |
| ECO 110/3 | 1100 | 1050 | 3.0 | 13x13x18 | 49x40x45 | 1.3 | 1 |
| ECO 110/5 | 1100 | 1050 | 5.0 | 16x16x20 | 52x43x47 | 1.5 | 1 |
| ECO 110/9 | 1100 | 1050 | 9.0 | 19x19x25 | 56x46x52 | 2.0 | 1 |
| ECO 110/15 | 1100 | 1050 | 15.0 | 23x22x30 | 59x49x60 | 3.0 | 1 |
Product Photos