Protherm Furnaces present high temperature tube, chamber and elevator furnaces that can be operated in temperatures up to 1800°C.

Using MoSi2 elements, these furnaces provide uniform heating at high temperatures with low energy consumption provided with the low thermal conducting insulation materials.

Bottom loading elevator furnaces are electrically operated, with a rising heart into the furnace chamber.

Please check the technical brochures and contact us for further information and your inquiries.


PRODUCT LINE
Elevator Furnaces using Molybdenum Disilicide Heating Elements
Maximum Temperature:
1700-1800°C
Continuous Operating Temperature:
1650-1750°C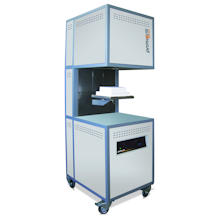 High Temperature Tube Furnaces using Molybdenum Disilicide Heating Elements
Maximum Temperature:
1700-1800°C
Continuous Operating Temperature:
1650-1750°C
Heated Lenghts:
20 to 60cm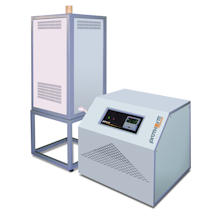 High Temperature Tube Furnaces using Molybdenum Disilicide Heating Elements
Maximum Temperature:
1500-1800°C
Continuous Operating Temperature:
1450-1750°C