Provided for a variety of applications such as continuous processes or batch production; split, modular or rotary furnaces are available for the user.

Creating different atmospheric conditions for the process, these furnaces are ideal for laboratory usage and ensure the customers to utilize the best price to performance ratio product in the market.

Please check the technical brochures and contact us for further information and your inquiries.


PRODUCT LINE
Split Type Tube Furnaces using Molybdenum Disilicide Heating Elements
Maximum Temperature:
1100-1500°C
Continuous Operating Temperature:
1050-1450°C
Heated Lengths:
25 to 120 cm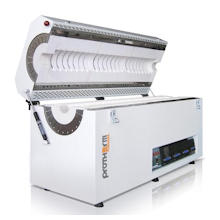 Modular Type Tube Furnaces using Molybdenum Disilicide Heating Elements
Maximum Temperature:
1300°C
Continuous Operating Temperature:
1250°C
Heated Lengths:
44 to 110 cm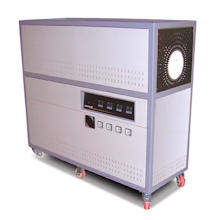 Continuous Process Rotary Tube Furnaces using Molybdenum Disilicide Heating Elements
Maximum Temperature:
1100-1500°C
Continuous Operating Temperature:
1050-1450°C
Heated Lengths:
25 to 100 cm